João Virgilio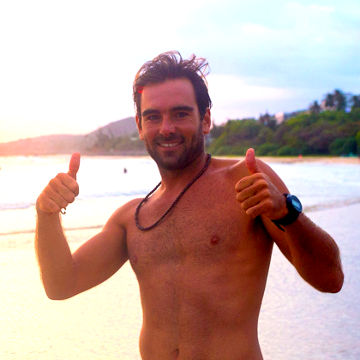 Head Surf and Kite Instructor
Has been living in Vietnam during his Winters since 2012 and has 9 years of experience teaching water sports around the world.
Over his career, he has taught surfing, kite-surfing, stand-up paddle-boarding, wind-surfing, sailing, canoeing, and wake-boarding.
He emphasizes safety, surf techniques and ocean knowledge.
If you are looking for fun ocean activities in Mui Né a lesson with João is a definite must!
Certifications
Graduate in Nature sports and Tourism, Santarém Sports University, Portugal
Certified surfing instructor by the Portuguese Surf Federation (FPS)
Certified sailing and windsurf instructor by the Portuguese Sailing Federation (FPV)
Lifeguard license from Portuguese lifeguard Association
IKO, International Kitesurf Organization - level 3
Rescue and tow-in jet ski certification, Nazaré, Portugal
SUP Master - Specialized in Stand-up Paddleboarding
Contests
1st place at the SUP Wave contest, Mui Ne, 2015
3rd place in SUP race in Marathone, Peniche, Portugal
2nd place in SUP wave contest, Mui Ne, 2016
1st place in SUP wave contest, Mui Ne, 2017
2nd place in SUP wave contest, Mui Ne, 2018
4th place in surfing contest, Mui Ne, 2018
Charlotte Waugh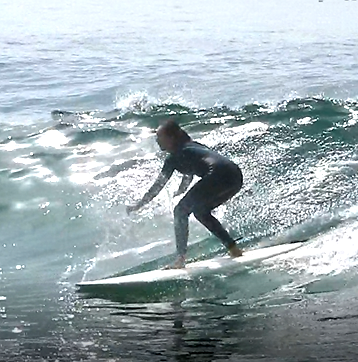 Surf Instructor
Charlotte has been a multi-activity instructor for the past 4 years working mainly in outdoor activity centres in the UK, leading school groups as well as adults through a range of land and water-based activities such as surfing, canoeing, kayaking, climbing and more.

Through her love of travel she has found Vietnam to be the place to focus on instructing her favourite of them all; surfing.

She has taught surfing in Vietnam and Portugal, and holds First Aid, SLSGB Surf Lifeguard, and ISA Surf Coach Level 1 certificates. Her other interests include yoga, climbing, scuba diving, and kitesurfing.
Quôc Minh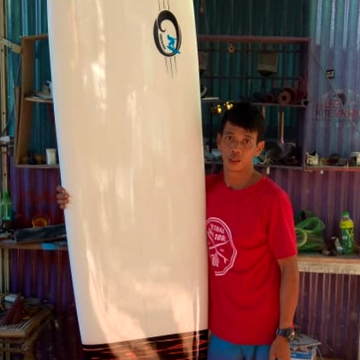 Surf and Kite Instructor
Mister Quôc was born in Mui Ne and is a true local kite and surf instructor with more than 10 years of teaching experience. He knows Mui Ne surf spots better than anyone.

Besides being an amazing teacher due to his patience and his passion for watersports, he happens to be the best surfboard shaper in all of Vietnam! He produces beautiful, functional surf, SUP and windsurf boards with his bare hands and sells them throughout Vietnam; a true plus for our team!
Follow his work on instagram: #Qsurfmuine