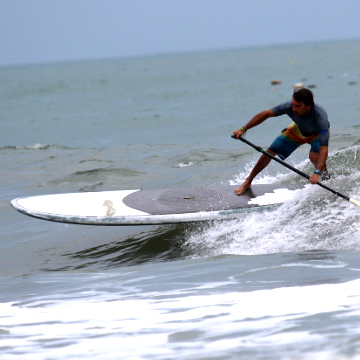 Stand-Up Paddling is one of the fastest growing ocean sports. It's no-impact, and will positively effect you mentally, physically and emotionally.
Lessons typically last 1 hour.
What you'll learn
How to feel the tides, current and wind.
What to do in an emergency situation
How to fall of the board safely
How to float on your new magic carpet
Prone paddle and knee paddling techniques
Transition from prone paddling to standing with the paddle
Understanding proper stroke technique according to your body-type
Various techniques to turn the board
Up wind paddling techniques
For customized sunrise or sunset SUP tours, email us for more information.
Prices